Iran studies direct flights to United States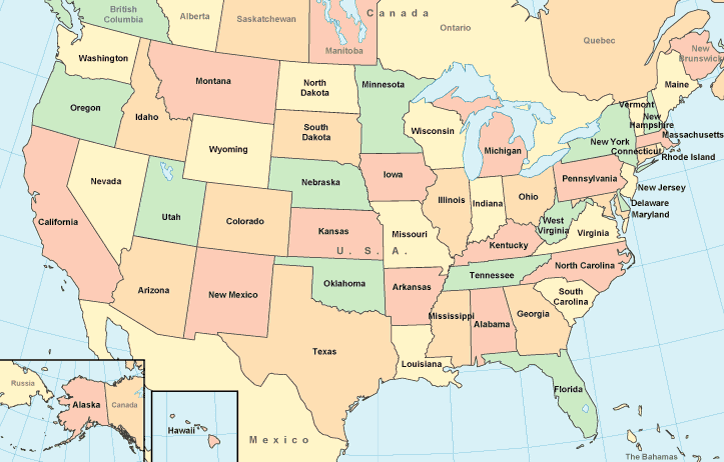 On Friday, September 27, 2013, before Rouhani's departure from New York, the Iranian president and American President Barack Obama held a telephone conversation. The call was the first direct communication between an Iranian and a US president since Iran's Islamic Revolution in 1979. 3, 2013 at 9:45 AM TEHRAN, Oct. 3 (UPI) — Iran is willing to consider a memorandum of understanding for direct flights to the United States, a national aviation director in Iran said. Iranian President Hassan Rouhani called on legislators in the Islamic republic this week to review the prospects for direct flights between the United States and Iran. He has moved to engage his adversaries since winning Iranian elections this year by running as a moderate. Civil aviation director Hamid Reza Pahlavani said the government was ready to sign a preliminary agreement on the agenda, the semiofficial Fars News Agency reported Thursday. A parliamentary committee on national security and foreign policy in Tehran said the measure would not only help Iranian expatriates travel home but improve ties with the United States, Fars reported. Rouhani spoke by phone with U.S. President Barack last week as the Iranian president was returning home from the U.N. General Assembly meeting in New York, Fars said. Both leaders also exchanged formal letters on the nuclear impasse.
As United continues to invest in customer products and service in the air and on the ground, the airline also offers: More aircraft with premium-cabin flat-bed seats than any other U.S. carrier More aircraft with extra-legroom economy seating than any other U.S. carrier Nearly 100 Wi-Fi-equipped aircraft and plans to outfit approximately 30 aircraft with satellite Wi-Fi each month, with nearly all of United's worldwide mainline fleet on schedule for completion in 2014 Upgraded United Club lounges in Chicago O'Hare Terminal 2, Seattle and San Diego More aircraft with live television available than any other airline in the world About United United Airlines and United Express operate an average of 5,341 flights a day to more than 360 airports across six continents. In 2012, United and United Express carried more passenger traffic than any other airline in the world and operated nearly two million flights carrying 140 million customers. United is investing in upgrading its onboard products and now offers more flat-bed seats in its premium cabins and more extra-legroom economy-class seating than any airline in North America. In 2013, United became the first U.S.-based international carrier to offer satellite-based Wi-Fi on long-haul overseas routes. The airline also features DIRECTV on 200 aircraft, offering customers more live television access than any other airline in the world. United operates nearly 700 mainline aircraft and has made large-scale investments in its fleet. In 2013, United will continue to modernize its fleet by taking delivery of more than two dozen new Boeing aircraft. The company expanded its industry-leading global route network in 2012, launching nine new international and 18 new domestic routes. Business Traveler magazine awarded United Best Airline for North American Travel for 2012, and readers of Global Traveler magazine have voted United's MileagePlus program the best frequent flyer program for nine consecutive years. According to the 4th annual Switchfly Reward Seat Availability Survey published by IdeaWorksCompany in May 2013, United has the most saver-style award-seat availability among the largest U.S. global airlines. United is a founding member of Star Alliance, which provides service to 195 countries via 28 member airlines. More than 85,000 United employees reside in every U.S.
Remarks at a Press Availability With United States Trade Representative Ambassador Froman
We will continue to fulfill our responsibilities, and our engagement around the world, and I think people are confident of that. For the moment, there are some things that do get affected, and that is regrettable. For instance, our security assistance for Israel, our closest ally in the Middle East, is being delayed. The new fiscal year started this last week, but because of the shutdown, some entities dont have the funding that they need, including supporting the peacekeeping mission in the Sinai, at a time of growing unrest in a critical area. The U.S. Congress could fix this very quickly by reopening the U.S. Government. Another example: The opportunity to engage diplomatically with Iran is critical to all of us in the world, and we wouldnt be where we are today if it werent for the pressure that has been brought to bear by the sanctions. But right now, as a direct result of the shutdown, our Treasury Departments Office of Foreign Asset Control has been forced to furlough nearly all of its staff. So the world is watching to see whether a combination of tough sanctions and careful diplomatic diplomacy can lead Iran to verifiably give up the chase for nuclear weapons. I think its clear that we cannot lose this opportunity to moments of politics that deprive us of the opportunity to embrace larger and more important goals.
The United States Is the Most Expensive Country for Car Insurance, Says 4AutoInsuranceQuote.com
E-mail Address Send to a Friend New York, NY (PRWEB) October 05, 2013 4AutoInsuranceQuote.com , a website that offers car insurance quotes to drivers throughout the United States, has just posted a new article to the site that lists the five countries that have the highest auto insurance rates. As the article, http://www.4autoinsurancequote.com/uncategorized/which-countries-have-the-highest-car-insurance-rates/ , noted, the United States holds the dubious honor of being the most costly country for purchasing car insurance. According to the newly-posted article, the average amount that people pay for car insurance in the United States is a whopping $1,706.86 per year. With the average income for most Americans hovering right around $50,000, the article points out that this equates to around 3 percent of a personas annual income going towards car insurance. Since each state varies in terms of how much drivers pay, the average figure does vary a bit depending on where people live; for example, in some states drivers might pay around $1,000 per year for auto insurance, while in others it can soar to well over $2,000 annually. While the overall cost of car insurance also varies from country to country, the main factors that drive up the price of premiums are essentially the same no matter where somebody lives. For example, the article said, insurance companies take the safety of the roads in the particular country into consideration, as well as the types of vehicles that people are driving there. aIn general, you are going to find that the wealthier nations are actually the places where auto insurance tends to be the most expensive,a the article noted, adding that the various issues that influence how much people will pay for car insurance can change from region to region in places like the United States. aIf you want to know where you are going to pay the most for car insurance, then you have to look at the places where people are driving fancy sports cars and seem to always find themselves in an auto accident.a Coming in at second place on the list of the top five costly car insurance countries is Austria, where insurance is typically paid for on a month-to-month basis. Germany, the United Kingdom, and Australia round out the rest of the list. Anybody who would like to learn more about how they can save money on car insurance is welcome to visit the 4AutoInsuranceQuote.com website at anytime; there, they can read the newly-posted article and, if they desire, enter in some basic information to get a variety of car insurance quotes.